John Masons School help to celebrate the mid way success of 365 Alive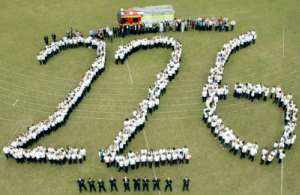 Di Mashiter, Headteacher at John Masons School said: "We supported the 365 Alive initiative five years ago, not only to work in partnership with the Fire and Rescue Service, but to ensure every student was prepared for their role in society, how to reduce risks and consider their own safety and that of others. We are very proud to be part of the initiative as we want our students to be very much part of the community.
 
"The school has also been on a very exciting journey over the past five years. We are now more successful than we ever have been resulting in last summer's best everresults. A lot of people have put a great deal of time and energy into making sure this happens and we want to play our part in ensuring the initiative is equally successful."
Risk awareness
To mark the half way success of the 365 Alive initiative pupils from John Masons School attend a Risk Awareness Session at the Franklin Vermeulen Safety Centre at Rewley Road Fire Station.  
Pupils were shown a variety of scenarios ranging from kitchen safety to water and were tasked with identifying all potential risks to themselves and others for each scenario. They then returned to school and briefed the rest of their year group on the potential risks they could face day to day.
Charlie Melson aged 14, a pupil at John Masons School said, "I have enjoyed learning about the dangers and hazards for the average day."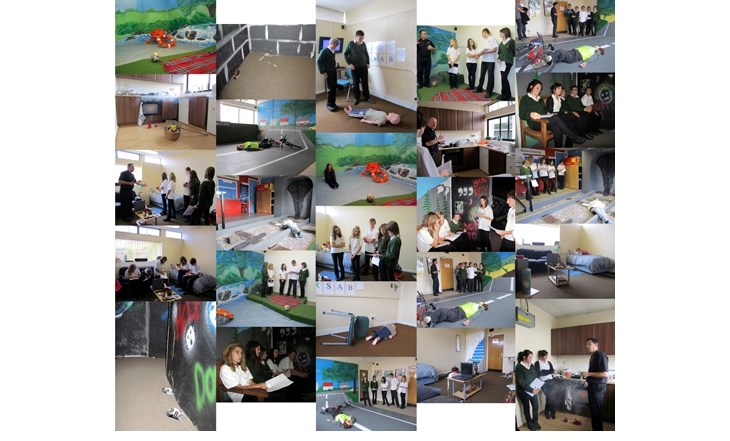 365 Alive half way success
David Etheridge, Oxfordshire County Council's Deputy Chief Fire Officer said: "I am extremely proud that the commitment and efforts of all the teams who make up Oxfordshire County Council Fire and Rescue Service has resulted in us being ahead of our target for this midway point. Through working with partners and the public there are already 226 people who are alive as a result of our approach and we remain focussed to deliver the 365Alive vision by 2016".
Councillor Judith Heathcoat, Oxfordshire County Council's Cabinet Member for Safer and Stronger Communities, said: "The Fire and Rescue Service has done superbly well in beating all their halfway targets. The work they do for people living and working in Oxfordshire is incredible and this goes to show just how hard they work and how vital they are. I praise them for their efforts and thank them for looking after the county so well."
The 365 Alive vision set some challenging targets to promote a safer community for everyone in Oxfordshire through education and prevention work. By 2016, the aims of the initiative are to:
Save an extra 365 lives in Oxfordshire, in the home and on our roads, by reducing the number of deaths caused by house fires and road accidents.
Save the taxpayer £100 million, through the above reductions.
Deliver 840,000 safety messages through education on fire and road safety to young people and adults who live, work or travel in Oxfordshire.

So far, the service has smashed all these targets:
The halfway target was to save 180 people, but the service has excelled that figure by saving 226 lives.
The halfway target was to save £56,490,944 , but the service has managed to save a huge sum of £76,397,360.
The halfway target was to deliver 420,000 safety messages, but the service has overtaken that target by delivering 528,572 safety messages.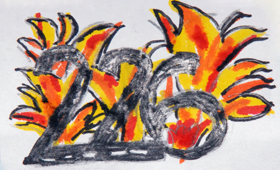 226 logo design competition
To celebrate 365 Alive's half way success the school ran a design competition for a 226 half way mark logo. Chief Fire Officer David Etheridge chose the winning design created by 14-year-old Niamh Moyna.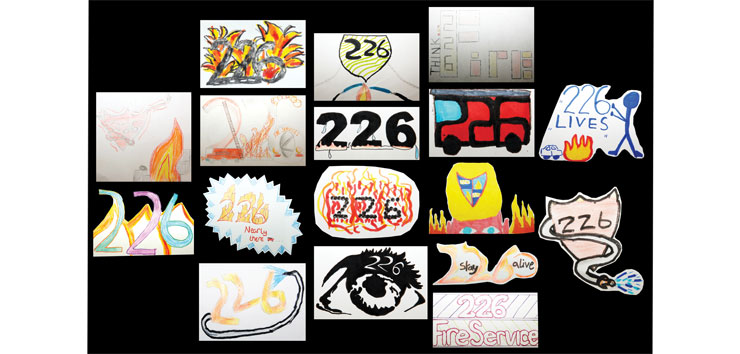 ---