Education
Prevention is the best form of protection. We have developed a range of safety programmes to educate on fire safety, road safety and responsible citizenship.
By teaching children important lessons at an early age we hope they will eventually become safer adults. Children also take the safety messages home with them, teaching their parents about smoke alarms, fire and road safety.
We also work with adults with learning disabilities providing safety education to help to give them greater independence in their day to day lives.
The safety education programmes we are involved in are detailed below.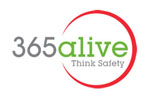 We visit schools to talk about fire safety with classes at all Key Stages. These talks are tailored to audience requirements...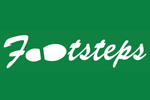 Footsteps is a fun and practical way of teaching children road safety skills, it helps children learn to think for themselves and gradually become confident...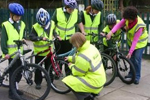 Cycle training is important as it enables enable children to develop the skills needed to cope with moving traffic and to become aware of other road users...
This is a partnership programme that provides safety education to Year 6 school children. The children participate in interactive safety scenarios, where they make the decisions...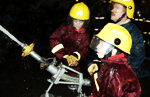 Our Fire Cadet scheme has been running since 1993 in Banbury, Kidlington, Oxford, Watlington and Witney...
The Firesetter Intervention Scheme began in 1996. It was recognised that fires started by youths of all ages is a problem across the County...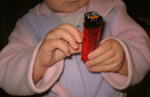 Is a DVD that aims to educate parents of young children about the dangers of using lighters and other fire setting materials in the presence of children...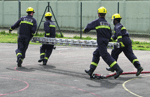 The programme introduces disengaged 11-14 year olds to self discipline, motivation, teamwork and leadership...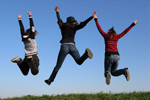 Life Matters is a partnership scheme aimed at 13 and 14 year olds who have been identified as being at risk of misuse of drugs and/or alcohol....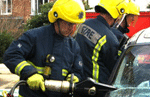 It is vitally important to educate all students before they start driving so they are aware of the consequences for the choices they may make, either as a passenger or a driver...
Safety Awareness Sessions are a classroom based education programme that is aimed at 15 to 17 year olds who ride or are learning to ride mopeds, scooters or motorcycles...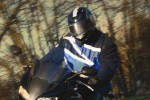 If you ride a motorcycle you may be interested in attending a 'Be a Better Biker' training day...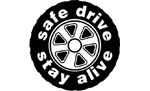 Safe Drive Stay Alive is an innovative theatre education project, exploring the circumstances and consequences of a road traffic...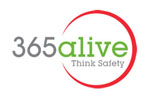 ALFS teaches adults with learning disabilities important safety information to help give them greater independence in their day to day lives…
---